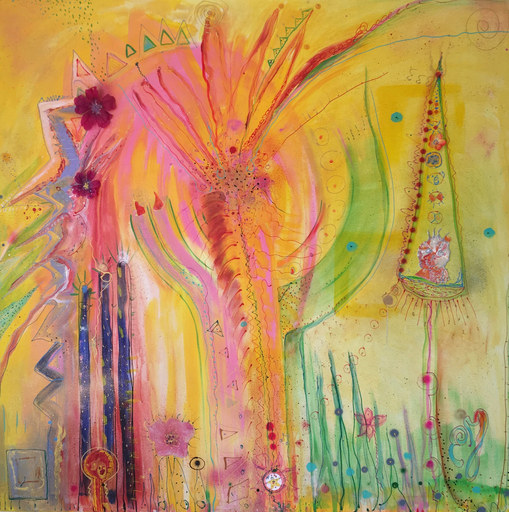 Thanks for visiting my pages
All I can say..I just love to paint. I love to express myself through color. When I paint I kind of loose myself in it, forget the world around me and just let happen, what wants to happen. Call It spiritual, call it life itself, I do not know, I just know...I like it!

I am autodidact. I learned by experience. All ready in my early youth I did like to express myself with colors and pencil.
I did do several art-spiritual workshops, which helped me a lot to develope my intuition and also my scills in painting itself.
I like to use different kinds of materials, mostly acrilic combined with pastel and aquarel.
When I start I do not know what will come.
I choose a color which speaks to me and just let it happen.
When I paint I feel very connected with my self. It's like I am lifted up a bit and fall deeper in myself as normally. This was and still is a process, to try stop thinking and let my inner Self do the talking.
I Hope you like your stay and the paintings
When you have questions, feel free to contact me by email
Thank you
Ellen Jacover
And HERE you go to my facebookpage